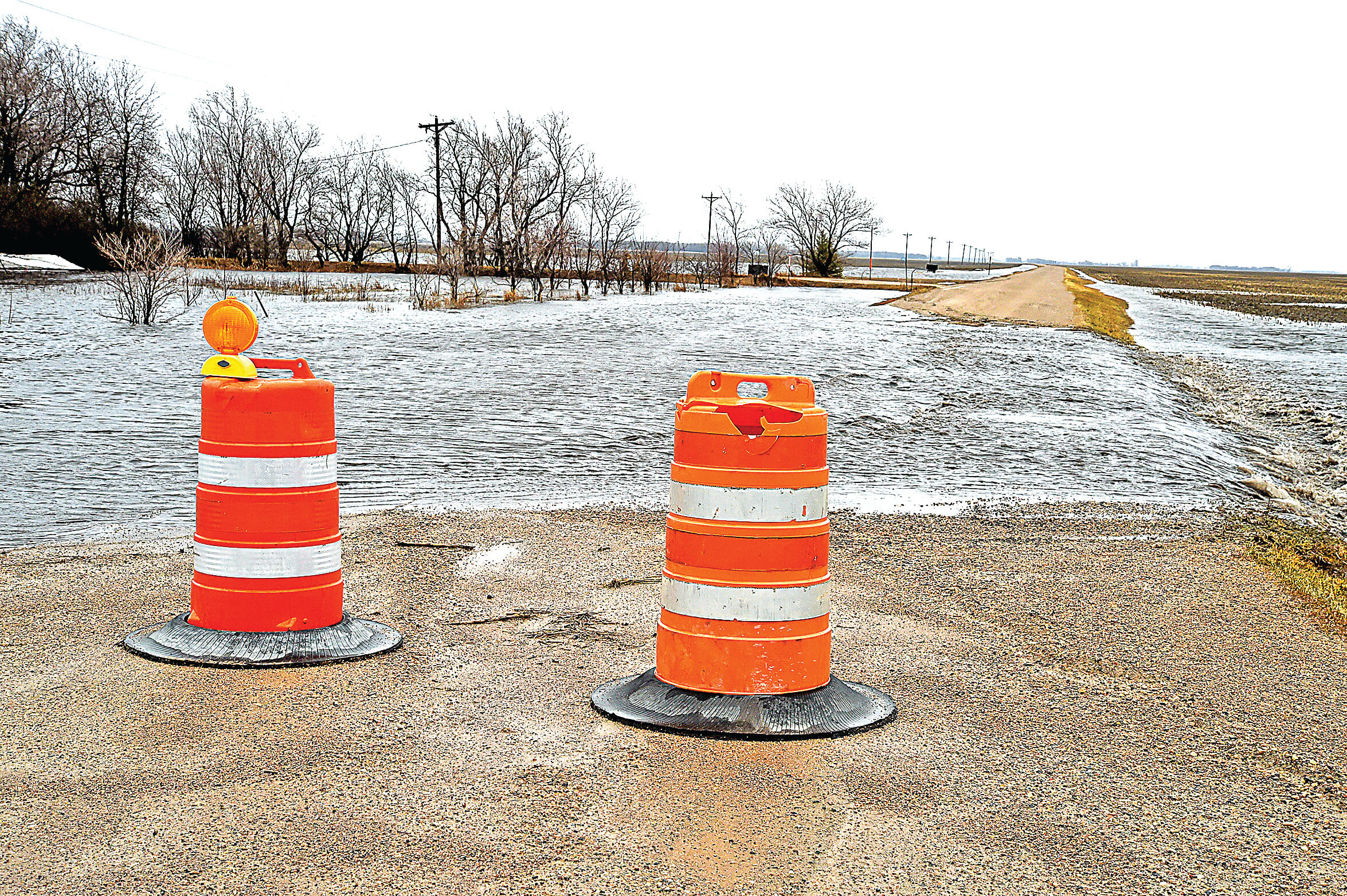 by April Scheinoha
Reporter
The Pennington County Board has declared a state of emergency in the county. The declaration was approved at its regularly scheduled meeting Tuesday, April 26.
The declaration was made due to a significant amount of flood damage to public roadways and public property thus far. A deluge of water impacted the area after a heavy snowfall/moisture event Wednesday, April 20 and rainfall over the weekend.
Emergency Management Director Erik Beitel said there is widespread overland, river and tributary flooding in the county. He believed the western and southern parts of the county were most greatly impacted. There have been more than 60 calls for service to request sandbags and/or to report flooded roadways. More than 4,000 sandbags have been distributed in Pennington County. Many residential driveways have been washed out. The county continues to field requests for sandbags.
County Engineer Mike Flaagan said flooding has impacted about 60 public sites with half being the responsibility of the county and the remainder the responsibility of the respective township in which the public property is located. Roadways and crossings have been washed out in some instances. A drop structure also failed.
Beitel reported that floodwaters enveloped the area around a culvert at one location and basically removed the road. He said a pickup truck could fit in that area.
As of Tuesday night, the Highway Department continues to find additional flooded areas in the county. County crews have been inspecting area roadways and erecting signage where appropriate since Friday night, April 22. They also worked Saturday and Sunday.
Floodwaters have slightly receded. Beitel indicated the status of the Red Lake River dam has improved from critical to severe in Thief River Falls.
Regarding the potential for rainfall later this week, Beitel said, "The concern is still high, but I hope to get through this weekend without a lot of moisture added to our current predicament."
The declaration enables the county to seek 75% reimbursement from the State of Minnesota for its costs related to flooding. Beitel believes the county has already met the minimum requirement of $27,000 in damage.
A federal state of emergency may be called after there has been $1.4 million in flood-related costs in the state. If that were to occur, the county would be able to seek 100% reimbursement of its costs once they have reached $57,000.
Source